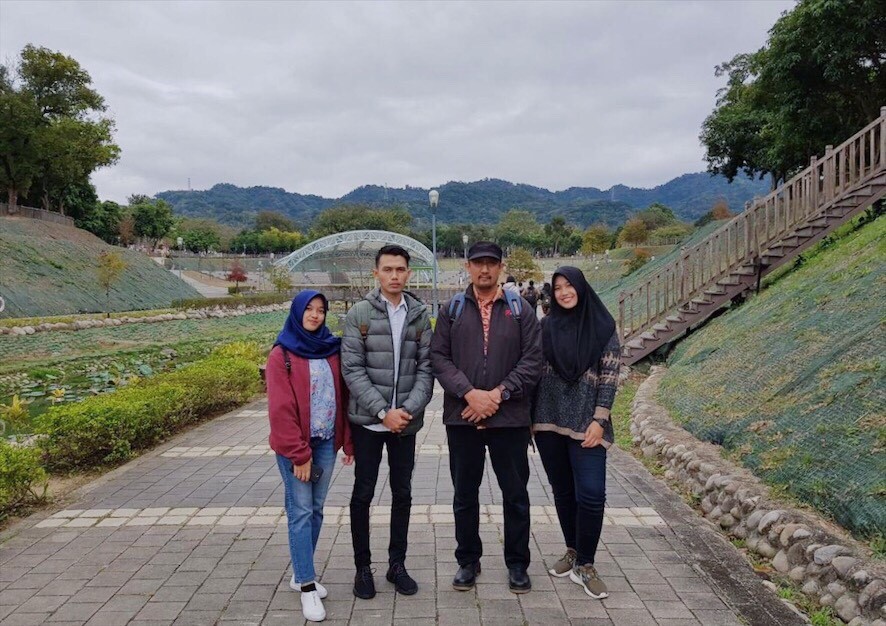 Dr. Dianta Mustofa Kamal with three PNJ's undergraduate students from Power Plant Study Program have been visited National Chin-Yi University of Technology (NCUT) Taiwan to attend 2019 Spring Camp. They are Muhammad Daffa, Antie Nurfitriani, and Disma Nidya Ghaisani. They visited NCUT for more than one week start from Januari 21st to 30th. Here is the story written by Mr. Daffa about his experience joining the program.
We got message from our lecture Mr. Dianta Mustofa that NCUT inviting students of States Polytechnic of Jakarta for the 2019 Spring Camp, Taiwan. When found the schedule of 2019 Spring Camp, Taiwan through the Mr. Dianta, I discovered that they had a program that was almost identical to the our major, Power Plant Engineering. Based on the schedule spring camp, Januari 27th that we visit to thermal power plant, Gaomei Wetland. We think it's a huge opportunity to know more about power plant in Taiwan, because Indonesia and Taiwan have many differences, such as culture, wheather, language, etc.
National Chin-yi University of Technology (NCUT) was originally a private school founded by General Chang Ming and Ms. Wang Kuo-hsiu in 1971, aiming to cultivate advanced professional talents in engineering and management. NCUT is located at a newly developed satellite city,Taichung city. Now, NCUT have 5 colleges: College of Engineering, College of Electrical Engineering and Information Science, College of Management, College of Humanities and Creativity, and College of General Education, 14 academic Departments, 12 Master Programs, and 1 Ph.D. Program, with about 11,547 students.
This program conducted in 10 days, at the first day we visit to the Pinglin Forest Park that it's not far from our dormitory, so we were walking the roadside while enjoying the vibe of the morning at the Taichung City. The atmosphere between Jakarta and Taichung city is so different, it's more clean, and everyone in Taichung where ever near or far they are go by walking or by public transportation (bus and mrt, by the way I've been tried all of these)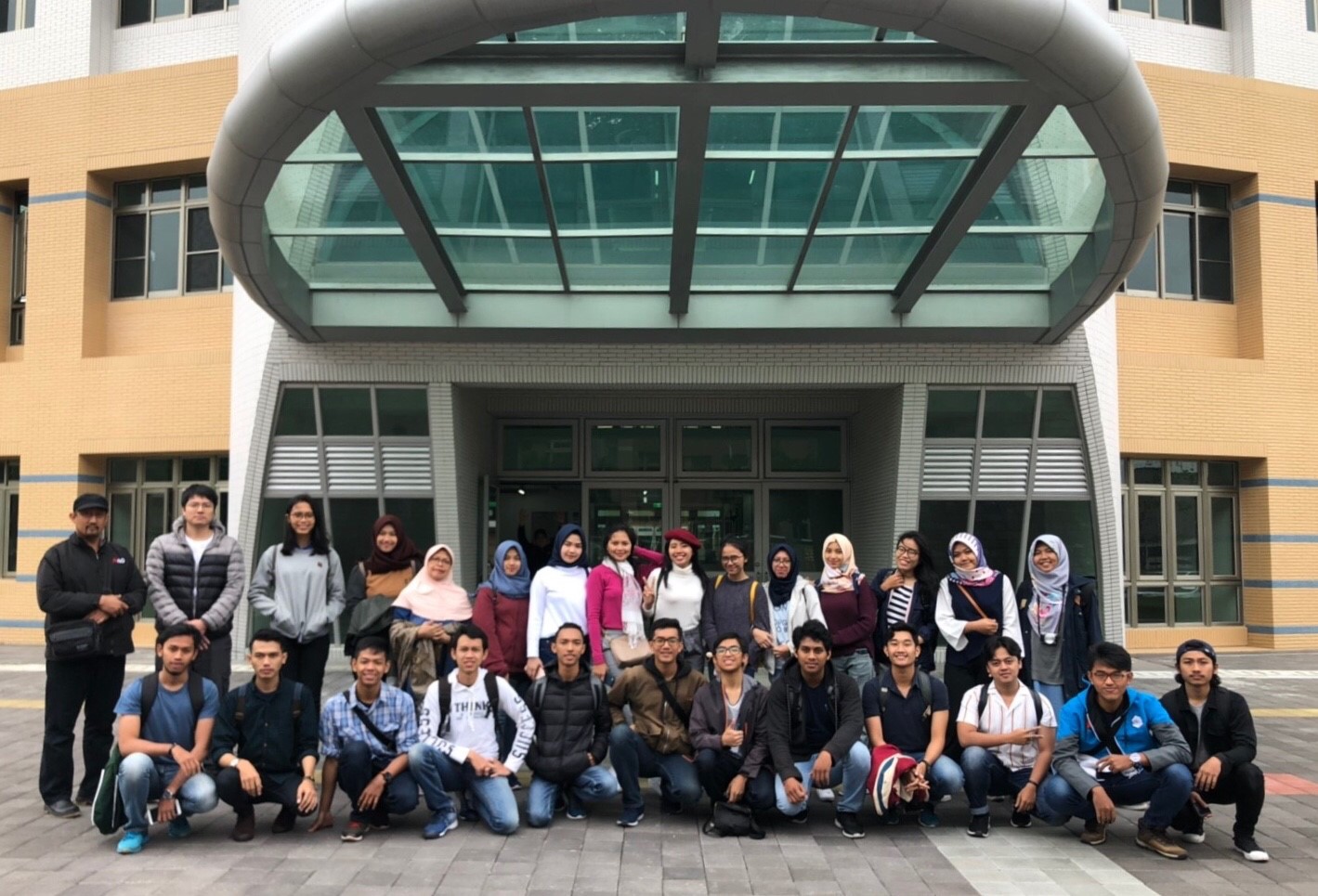 I've learned so many things about the Taiwan culture while I've been here, and it's so much fun getting dressed up, and here so much effort is put in untill 99% of the guys wear wool jacket, trousers and shoes, at the night we complete it with gloves sometime, because the weather can reach until 13o C. They really go all out (often in Taiwan it is hard enough to get guys to wear a T-shirt, let alone a short pant!).
Doing this student exchange has been the best decision I have made in my entire life. I have had so many wonderful, new and exciting experiences, and I have seen more places during my time at university than I could have imagined. I've also made the most incredible bunch of friends during my time in the Taiwan, and met some truly extrodinary people. The opportunities provide by an exchange are immense, such as getting a tour of the Industrial Daikin Air Conditioning Company, Visit Taipei 101 (this building is one of the tallest building in the world), get in to the Chemical and Materials Course (3D printing, Hard PU Preparation, Laser Cutting), Chinese language course, among many, many others. This experience has helped me to grow and change for the better as a person, and I feel truly lucky to have been in a position to have had this opportunity. I would not hesitate to recommend an exchange to anyone. I wish I could do it all over again! (Prib)